With the dawn of the internet, digital marketing initiatives have also become more prevalent. Through social media, email marketing, and pay-per-click (PPC) advertising, there are a plethora of ways businesses can reach potential customers and turn them into loyal clients.
While it's true that companies can experience success with their digital marketing efforts, there's another effective method they can use to reach prospects better: physical marketing. Unique direct mail formats like plastic postcards or glitter postcards still hold value and have a lasting impact on recipients.
In a previous blog post, we discussed how direct mail tends to fare better than emails and other digital materials because they can be seen and read better by prospective customers. It's more than just better visibility, however, that makes physical marketing materials a viable option for businesses. There is a specific science that explains it.
The science of physical marketing
Back in June 2015, the US Postal Service (USPS) Office of Inspector General partnered with Temple University's Center for Neural Decision Making to determine how people would respond to physical collateral compared to their digital counterparts. This is a scientific method called neuromarketing, which reveals a consumer's actual brain activity and other physiological responses as opposed to their stated answers in a survey.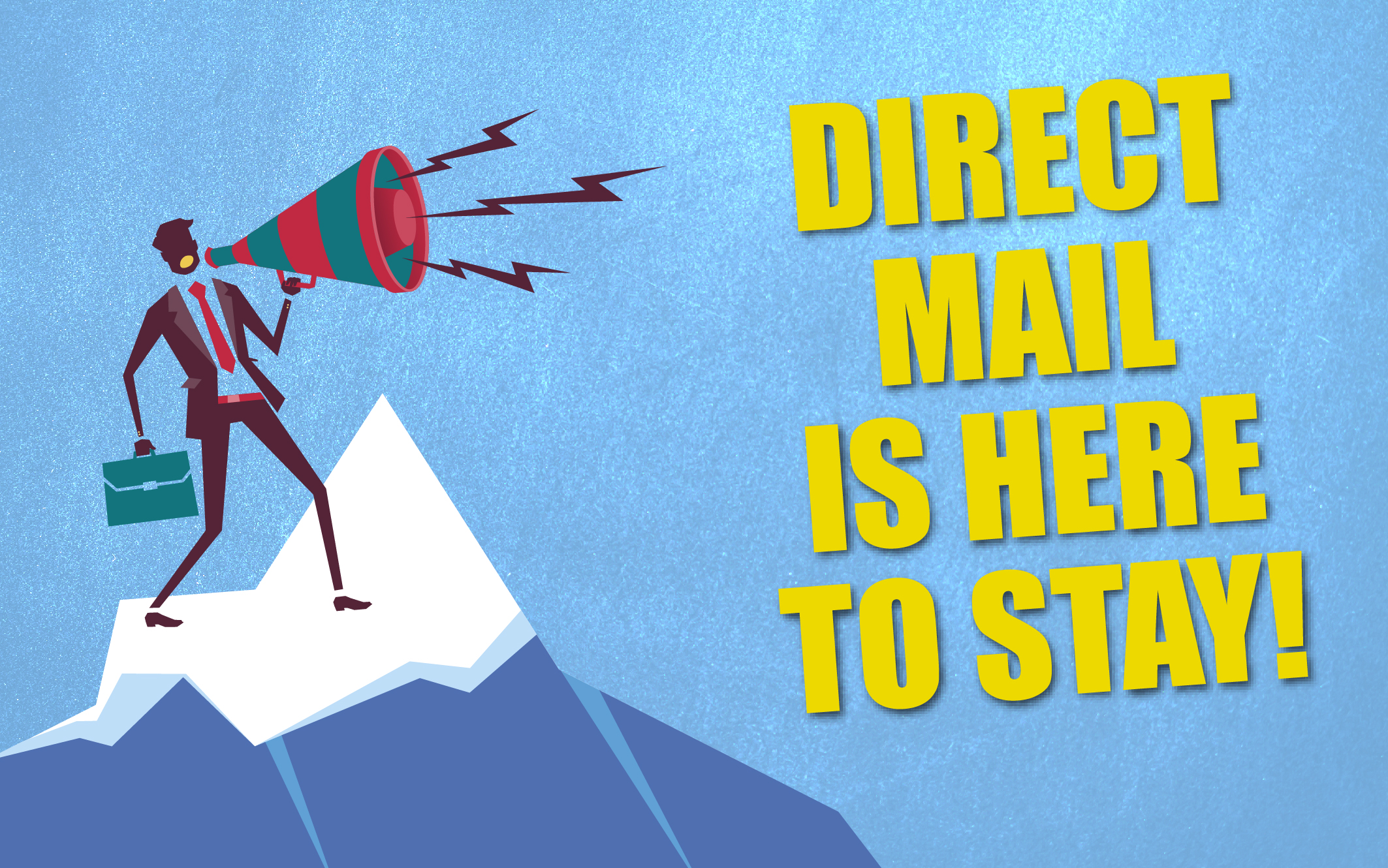 The study focused on three core concepts:
Exposure: how a person responded to an ad
Memory: how quickly and accurately the brain remembers the ad
Action: what the person did after seeing the ad
The study found that not only did people spend more time with physical materials than digital ones, but they remembered them better over time. It also revealed that physical collaterals triggered activity in the area of the brain responsible for value and desirability. Called the ventral striatum, this area gets people excited about what they are seeing, making it commonly associated with purchase intent.
The respondents initially claimed that they had similar preferences and enthusiasm about buying something regardless of the marketing method used. However, the study's results found greater amounts of brain activity when the respondents were shown physical ads.
The study concluded that despite the rise of digital marketing efforts, physical marketing actually better increases people's motivation to purchase products. Physical materials have better recall than digital efforts such as banner ads that can easily be dismissed, or emails that can simply be ignored or flagged as spam.
The importance of physical marketing
One of the many benefits of physical marketing is in its direct visual impact. The immediacy and tactile nature of physical marketing products give your business an opportunity to provide an instant visual impact for your business, helping you build a brand image.
Even with the rise of digital products, many consumers these days still prefer physical products. This is because they create a sentimental value that's important to customers. For instance, if you're sending a postcard to your potential customers, you're actually creating a memorable experience for them, compared to sending an email.
Physical marketing can also work in harmony with digital marketing efforts. For example, your business can send postcards to prospective clients and instruct them that if they engage with you on social media, they will receive another irresistible offer. This is a great way to engage with your audience, while also rewarding them for it.
How you can harness the power of physical marketing
Mail It Direct proudly offers its STRONG mailers, or ultra-glossy credit card-thick plastic postcards. Because of their rigidity and weight, they're easier to notice compared to regular paper mail that can quickly be tagged as junk mail.
Our STRONG mailers are highly customizable, so your business can have single or multiple interactive pop-outs for your promotional gift cards. Our graphic design experts will work closely with you so we can produce the design elements, layout, and color palette that you want for your mailers, ensuring a 100% open and read rate. Our postcards also create a personal feel that will ensure engagement and response.
Mail It Direct can also help you define potential prospects and create a mailing list that includes demographics such as age, gender, income, number of children, and new movers. We can analyze various areas of interest like sports, health and fitness, and so much more. This allows your business to get your message through to your desired audience and harness the power of physical marketing.
When it comes to direct mail marketing, no one knows it better than Mail It Direct. Our STRONG mailers are sure to stand out from your potential prospects' mail stack, so you'll make a strong impression on your customers and ensure a positive response. It's time for your business to experience the benefits of direct mail marketing. Contact us today to get started.