Your customers are busier than ever. As soon as they start their day, your clients are bombarded with a high number of emails, text messages, phone calls, and other notifications that are all clamoring for attention. More often than not, digital marketing materials are ignored entirely.
This is where direct mail can help. You can use this marketing method to stand out and get ahead of your competition. This way, your company becomes easier to recall, and your recipients are more likely to purchase your products and services.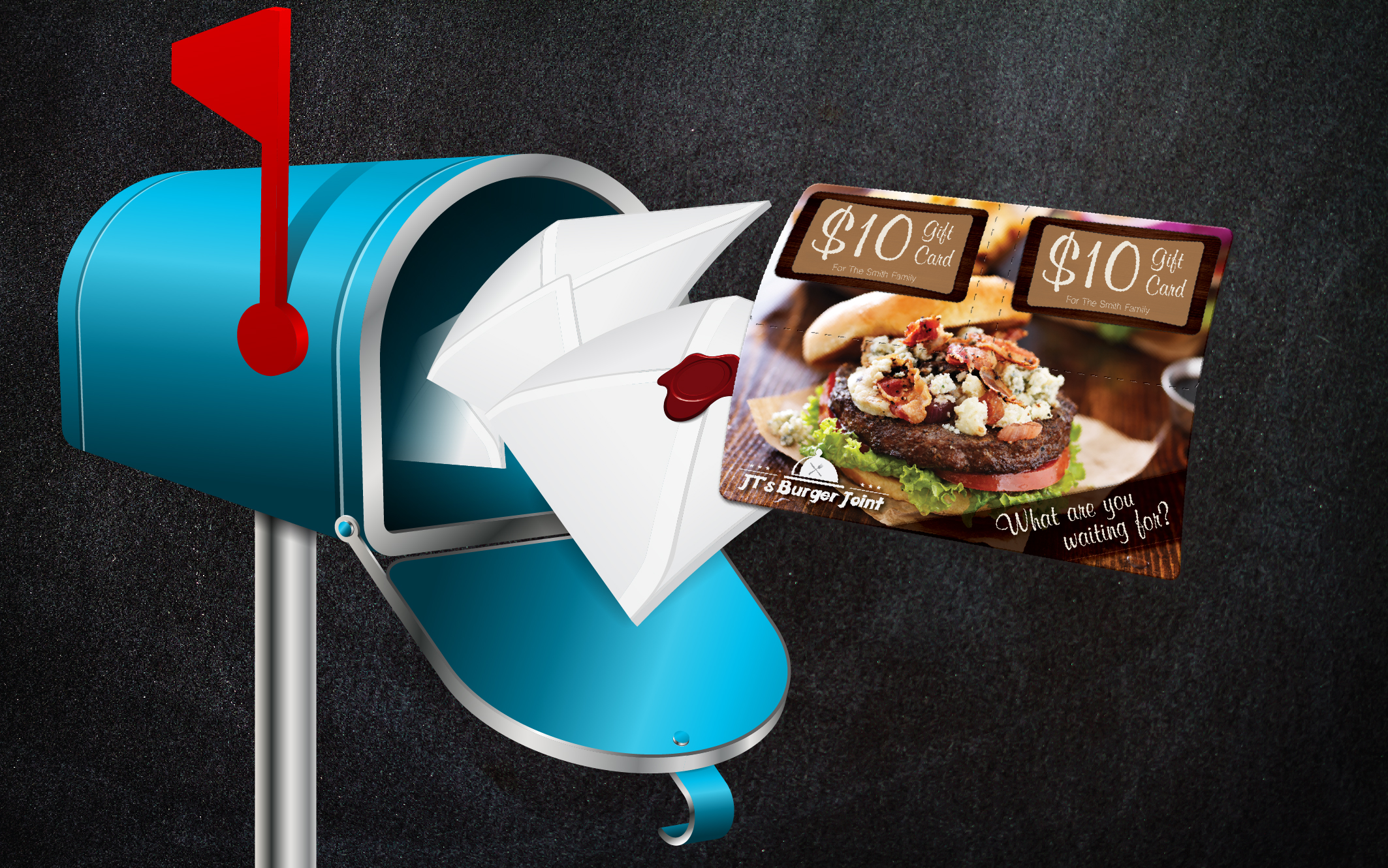 Let's take a look at some ideas you can use for your next direct mail campaign:
#1. Mail something rigid
Remember that the first goal of any direct mail campaign is to stand out in the mailbox. So why not stand out by mailing a plastic postcard (i.e., unlike regular mailed letters that have to be opened or standard paper postcards that saturate your mailbox) that easily gets the attention of the recipient?
Thankfully, Mail It Direct offers STRONG mailers, or credit card-thick plastic postcards that are rigid and weigh more than regular paper mail. Because they are heavier than usual, they tend to fall out of the stack of letters a person receives, therefore making them easier to notice.
Our STRONG mailers have promotional gift cards that pop out of the postcard itself. With a 100% read rate, your customers are sure to engage. This makes your company easier to remember compared to other companies that only send in regular oversized paper postcards.
#2. Offer something of high perceived value
Who doesn't love receiving free stuff? To amp up your direct mail campaign, present your offers in a gift card format. Your direct mail instantly becomes more valuable compared to other paper mail because your offer will look and feel like a gift card once it is popped out of our STRONG mailers. Once the offer/gift card is popped out of the postcard, your customers will put it in their wallet and be reminded of your brand every time they open their wallet.
Furthermore, this gives your customers an opportunity to try your products or services without having to pay full price. Once they have tried your products/services, they we come back again and again. Mail It Direct offers a wide variety of STRONG Mailer options containing customizable gift cards. Our plastic postcards are sure to grab the attention of your customers and make a big statement in the mailbox.
#3. Make it personal
Most direct mail campaigns use pre-printed postage markers, but some recipients will automatically regard these as junk or unwanted mail. And even if they do open the letter, they would already think of it as useless marketing material.
If you want to ensure that your direct mail material gets opened, you can employ a personal approach to your mail. For instance, you can use real stamps and a font that looks like handwriting instead of typewritten text. You can also tailor the contents according to a specific recipient's needs. These things make your package look more personal, which in turn makes them more likely to be opened.
#4. Send it sooner
When it comes to direct mail, it's important to send your message first before your competition does. This way, you can ensure a high response rate, and your recipients will think of your business first before anybody else's.
Take time to research when your competition are disseminating their marketing materials. Use the information you gathered to get a head start and send your direct mail earlier. This might cost you more money, but it will be worth the expense once you reach your customers faster.
#5. Make it interactive
One of the best ways to make your direct mail material stand out from the rest is to offer interactivity. This involves your potential clients in your marketing campaign and increases the likelihood of getting a response.
For instance, you can include QR codes inside the package that will take users to a landing page that's tailored to their needs. You can also add a scratch off sticker to the mailer that requires them to scratch to see if they have won something. Or how about including something that most recipients would like to hang on to for a while, such as a local sports team's game schedule?
With little to no extra cost, interactive mail instantly attracts attention out of the mailbox, which will make it more likely for your recipients to respond positively to your marketing efforts and brand.
It's time for your business to unlock the endless possibilities afforded by direct mail. Our competitive services here at Mail It Direct ensure that you're sending the best packages that will stand out from the rest in the mailbox. Contact us today to get started.