Consumers put a lot of thought into purchasing a car. There are many factors to consider, such as type, quality, price, and fuel efficiency. But a significant consideration that people have difficulty deciding on is knowing who to buy their car from. Many stores offer the same vehicle, but have different services, prices, and perks.
This is where direct mail can help. Physical marketing materials are effective for car advertisements because they can be easily accessed for future reference, unlike emails that usually get buried under other messages or flagged as spam, or banner ads that are typically ignored. A study even shows that physical materials also increase people's motivation to buy a certain product.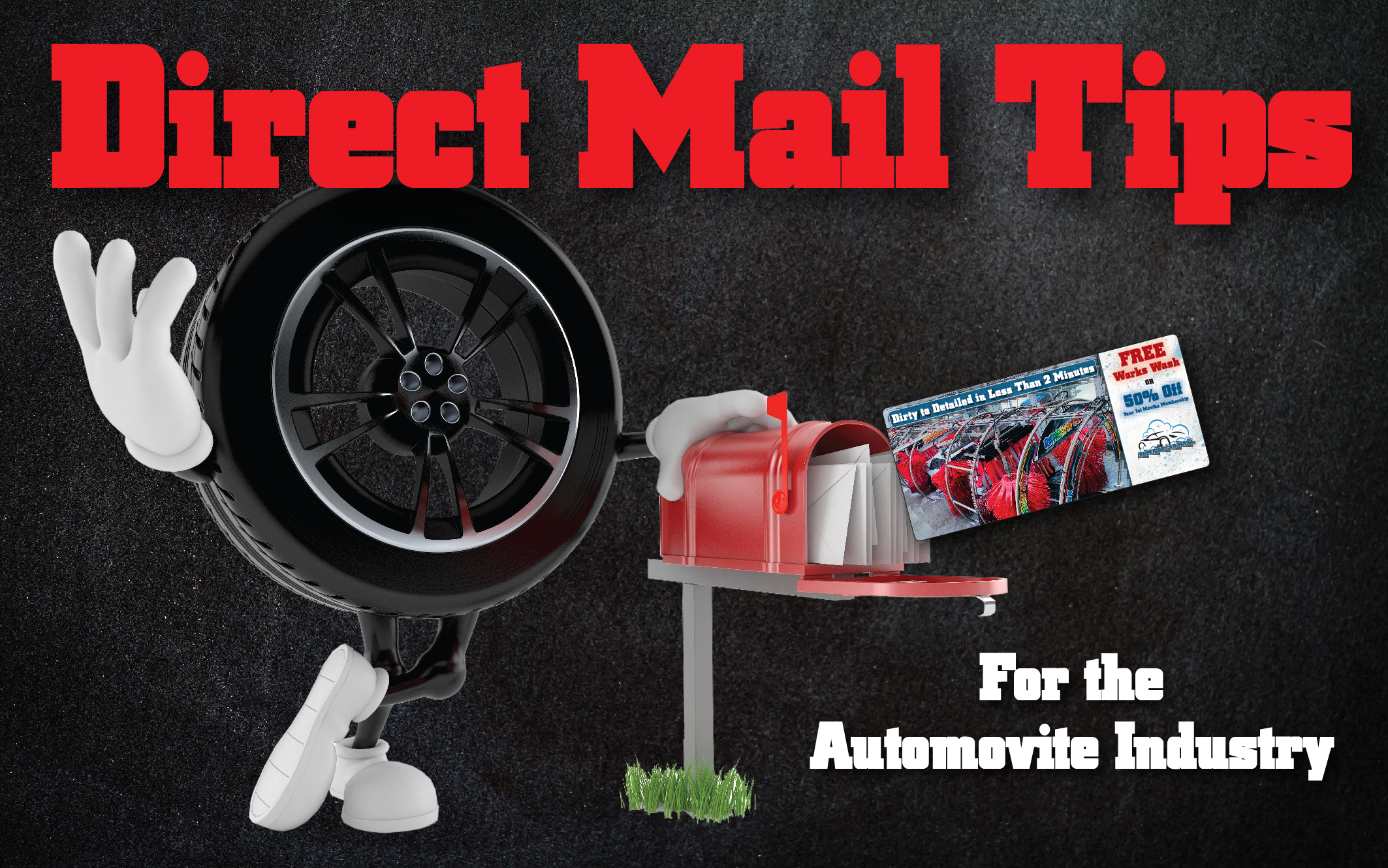 But how do you exactly spruce up your direct mail materials so it stands out from the competition? Here are a few handy tips:
#1. Use a quality mailing list
You have a number of options when it comes to your direct mail campaign's mailing list. You can use your current data sets, purchase a third-party list, or append third-party data to your current list.
If you go with your own data, you are at an advantage because the consumer is already familiar with your business. Also, since they provided their information, it means they would like to receive your marketing materials. However, this data can become quickly outdated, or have incorrect information. Your offer might also be already irrelevant to the prospect or customer, such as if you send a new car offer to a customer that recently purchased one.
Meanwhile, a third-party list can come in handy for customer acquisition, but it typically has lower response rates compared to first-party lists. Businesses can also turn to Data-as-a-Service (DaaS) solutions, which integrate third-party data with first-party data to fill in missing elements and improve car offer targeting. However, they should check if the list is populated with details integral to the target audience so that direct mail can be tailored to a person's specifics such as family size, lifestyle, and more.
Mail It Direct's professional mailing team can define potential prospects and create a customized mailing list for your business that includes demographics like age, gender, and income, among other characteristics. We can define areas of interest like sports and health and fitness. We can even help you reach your ideal demographics by targeting carrier routes, zip codes, and drive time.
#2. Add a visual appeal
Your material should be able to stand out from the stack of mail that a person receives. The graphics, images, and colors should immediately grab a recipient's attention. You can include flashy images of cars or catchy headlines written in a bold font, but make sure that your design is relevant to your message, offer, and business model. For instance, don't include pictures of race cars and high-end vehicles if your company is selling used cars.
Find the most effective way to get your message through to your prospective customers without overselling yourself and including deceptive imagery. Remember, your mailer will influence how your business will be perceived by the public.
#3. Go multichannel
By following the tips above, your automotive direct mail campaign will see positive results. But if you really want to make the most out of your business, you can tap into other marketing channels such as social media, email, and your website.
In fact, research shows that 44% of customers visit a brand's website after receiving direct mail. This is 10% more than people who visit a brand's website after receiving an email. And even if your direct mail materials don't yield an immediate response, 48% of people will keep direct mail for future reference.
To further improve your campaign's response rate, make sure that your website is optimized for various devices like desktops, smartphones, and tablets. Ensure that your social media accounts are always updated.
Want to blaze past the competition? Then look no further than Mail It Direct. Our STRONG, credit card-thick plastic postcards are sure to catch the eye of your prospective customers, turning them into loyal clients. Drop us a line today to know more!