The new year is an opportunity for businesses to start anew. It is also the best time to launch fresh direct mail campaigns that resonate with your current and potential audience's needs and desires.
Let's take a look at some ideas that you can use for your campaigns in 2020:
#1. Personalize it
Customers appreciate it when they are made to feel special, so you can use this to keep them loyal to your business. You can give them a personalized code for a discount on one of your products or services, an invite to an exclusive event, or something that makes them feel rewarded.
You can send a postcard of appreciation and a personalized discount code to customers who have been loyal to you in 2019. This heartfelt gesture is likely to compel them to keep doing business with you this year.
When you personalize your direct mail, you're also building trust with your customers, which will eventually lead to better sales.
#2. Use QR codes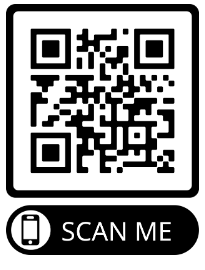 See that square thing with random shapes and lines? This can actually help you boost your sales this year. Quick Response codes, or QR codes for short, can help with your call-to-action (CTA) prompts and make it easier for customers to do what you want them to do.
You can use QR codes to get prospects to download a discount voucher, open a specific webpage, dial a phone number, or get in touch with your company. All the recipient has to do is scan the code using their smartphone, and they can easily be directed to where you want them to go.
One of the easiest ways to use QR codes is by combining your direct mail marketing with a social media campaign. Your postcard may include an invitation to join a promotion that you're running over Facebook, Twitter, or Instagram. By scanning the code and joining the promo, the recipients get a chance at winning a premium item from you. This makes you significantly more memorable.
QR codes are the link between your online and offline marketing efforts, and if you're able to tie them together, you can tell a stronger brand story, let your audience learn more about your offerings, and track your sales and marketing efforts as a collective unit.
#3. Make it rigid
Your direct mail material has to stand out from your potential clients' stack of mail. To get their attention, mail plastic postcards instead of boring white envelopes, or flimsy paper postcards that can easily be tagged as junk.
Mail It Direct's credit card-thick laminated postcards are rigid and weigh more than regular paper mail, so they easily catch the eye and also fall out of the recipients stack. Our STRONG mailers contain promotional gift cards that pop out of the postcard itself. And with a 100% read rate, your customers will surely interact and engage with your material. Mailing something unique makes your business stand out and makes it easier for customers to remember you.
#4. Mail it multiple times
If you've already tried all possible methods to reach your audience but have received no engagement from them, remember the 3-7-27 rule. According to various studies, it takes approximately three times for a person to recall seeing your content, seven times for them to remember your brand, and about 27 times to build trust in your business.
While the numbers may vary depending on factors such as the audience demographics and direct mail content and design, the principle still holds true: don't give up if your initial campaign doesn't immediately deliver the desired results.
Need a hand with your direct mail this 2020? Mail it Direct is here to help. Our STRONG mailers, or credit card-thick laminated plastic postcards will surely get the attention of your prospective customers. Let us do all the designing, targeting, printing, and mailing while you sit back and the number of your customers grow. Ready to get started? Drop us a line today and let's talk business.