Since digital marketing efforts may get ignored, deleted, or flagged as spam, you may want to leverage another marketing channel: direct mail marketing. To succeed in this channel, you have to maximize the attention your potential customers are giving your material before they eventually discard it.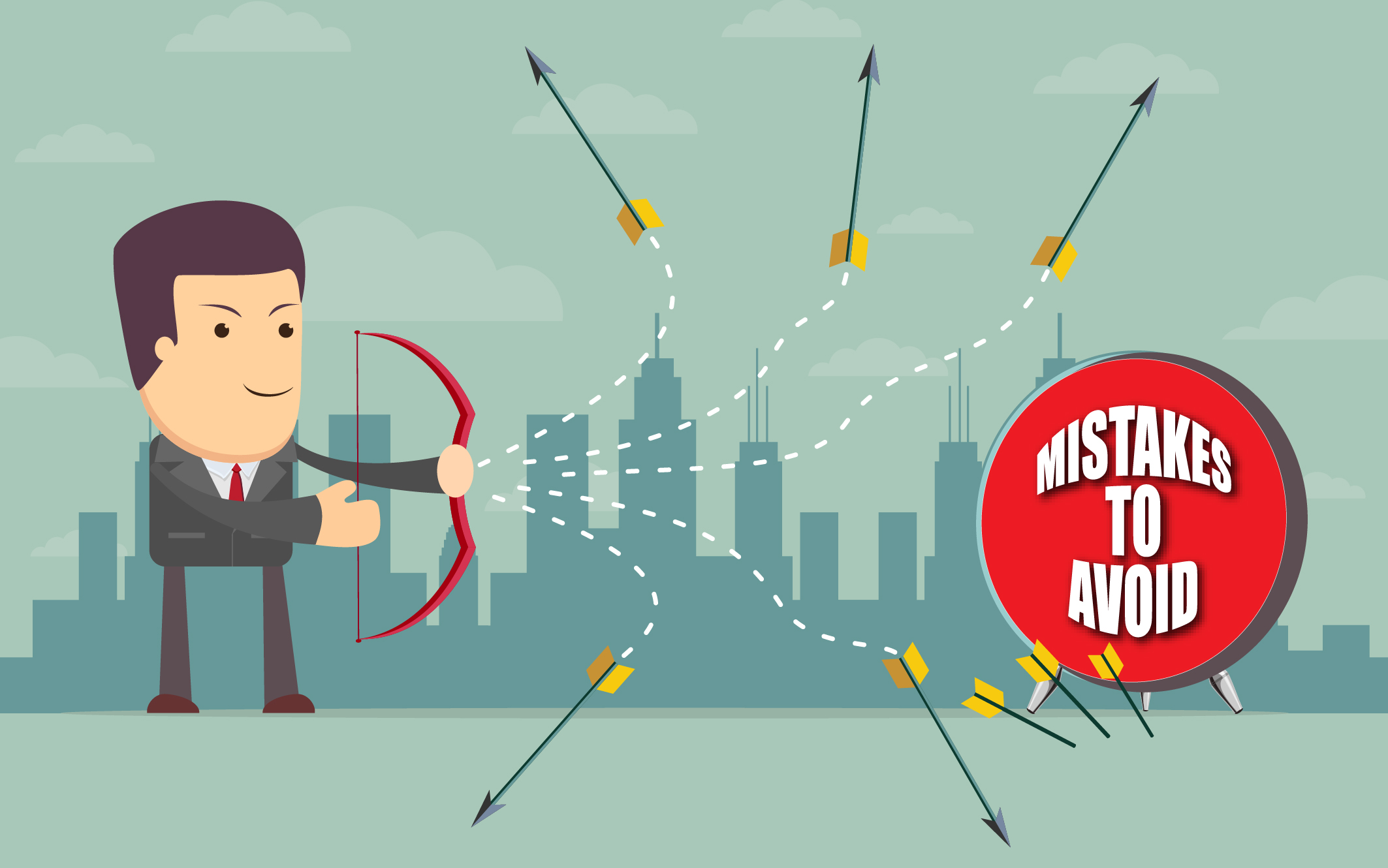 Let's learn from the top common mistakes with direct mail campaigns:
#1. Not identifying your audience
Failing to identify your target audience will only increase the probability that your mail will be flagged as junk mail. For instance, if you're running a real estate business, it wouldn't make much sense to send direct mail to those who have already purchased houses for long-term use. Avoid mailing to a random list of names as well, because this will be costly and will not guarantee positive results.
Spend time analyzing your target market. Start by compiling data on your current customers. Look into their age, location, language, spending power, and interests, and find patterns and any actionable insights you can gather. Take a look at your social media and website analytics to gain a deeper understanding of the people who are interacting with your online accounts.
Check out the competition as well. Once you've clearly defined your target audience, you can send direct mail that's customized to their needs, which will likely get more results.
#2. Relying on unclean data
Your mailing list will require frequent updating because it's probable that some of your clients might have already moved, passed away, or changed their mind about receiving your direct mail. By failing to do this, you are spending money on marketing materials that will not be opened or will be put in the trash.
Compare your mailing list to the National Change of Address (NCOA) list and update the addresses of those who have moved, and remove the ones that should no longer receive mail from your company. Scrub your lists of duplicate names and addresses, especially if you're using more than one mailing list.
#3. Not presenting a compelling offer
The goal of sending direct mail is to get potential customers to purchase your products and services. If you're merely sending a listing of all your offers without any incentives to give your company a try, then there's no reason for your audience to respond to your mail.
On the other hand, if you're offering a good deal, like a two-for-one promo, bonus gift, massive discount, or some other benefit, your direct mail material will more likely be opened, which could result in more sales.
#4. Sending out an impersonal message
Your potential customers are busier than ever, and they have no time to read mail that they think might not be important to them, which is usually the case with impersonal direct mail. Though it might be tempting to just send the same letter to an entire mailing list, the recipients might immediately flag it as junk mail and leave it unopened because no effort was made in personalizing it.
The more you personalize your message, the more likely your recipients will respond to your campaign. Try to understand their needs and wants, and write copy that shows how your products and services can solve their problems. Take the time to include their names on the postcards. These details may be small, but when your recipients realize that you're personally reaching out to them instead of mass mailing a pre-written message, they will more likely interact with your advertisement..
#5. Having no call to action (CTA)
When it comes to your direct mail, you have to ensure that your recipients know what to do after reading it. This is known as a call to action. A CTA should help "close the deal" or convince the potential customers to try out your service or product. Many direct mail initiatives fail to include a CTA because the mail only includes a list of products and services, and nothing else.
For best results, your CTA should induce a sense of urgency in recipients. For instance, this could be something like "Sign up now for this limited time offer!" or "Call us within the next seven days and get a $50 discount on your first purchase!" These CTAs are asking the reader to take action, which can help bring more sales to your business.
Don't make the same mistakes when it comes to your business. Allow Mail It Direct to help you supercharge your direct mail marketing efforts with our STRONG mailers credit card-thick plastic postcards that offer high interactivity and a 100% read rate. The best part? Your direct mail is sure to stand out from the competition. Drop us a line today to get started.