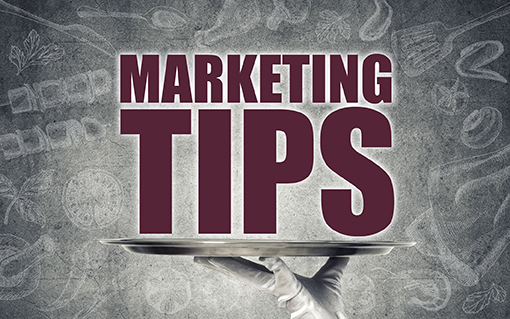 You know your restaurant's daily operations like the back of your hand. From managing your staff and preparing the day's specials to entertaining patrons and getting their feedback, you already have a good idea of how to run your business.
You may be content with the number of customers you get every day, but have you ever thought about reaching out to new clients to boost your business? Maximizing your profit potential can help you reach your business goals faster and grow your practice better. Direct mail is a great way to do just that, but how do you ensure that you're reaching the right people at the right time?
Get the right audience
One of the things you can immediately do is to send your direct mail materials to the right audience. One way to do this is to work with a direct mail/list vendor to establish a prospect mailing list of the perfect target demographics, in the best geographic location. Mail it Direct is able to pin-point target your ideal customers only giving your direct mail campaign the highest rate of success. Another way is to maintain an updated customer mailing list. Mail It Direct offers a List Cleaning service that verifies all addresses on your list to make sure that they are up to date with the National Change of Address (NCOA) database. We also remove duplicate addresses and those that are no longer applicable. Another
You will also need customized messages for your ideal customers. To do that, start by forming buyer personas. These are fictional representations of your ideal clients. Dividing your list by persona can help you connect to your audience better and drive a successful marketing campaign.
Say the right message
How you present your restaurant determines your direct mail campaign's success.
Going back to customer personas, each buyer has their own unique characteristics such as gender, age, employment, and income. They also have different dietary needs. By personalizing your message per persona, you ensure maximum engagement with your target audience using your marketing materials.
For instance, there are two ways you can send a message about your vegetable dishes. A young adult might be interested in managing their weight better. On the other hand, someone in their 40s or 50s may be concerned about preventing diabetes. You're advertising only one service, but by customizing your message to your different audiences, you increase the chances of them availing of your offer.
Offer good value
Why should people go to you and not your competitors? This is one of the biggest questions that you have to answer with your direct mail materials. Customers receive a lot of promotional items every day, and in the restaurant industry, you may be offering similar services to other companies. Make your direct mail an opportunity for your business to stand out from the rest.
For example, you can tell first-timers that your chefs' many years of experience in cooking will assure them of tasty and quality food. For customers looking to save, offer them better value for money versus your competitors. And for those who are looking to try something new, you can send them a limited time offer.
When you send the appropriate unique selling proposition (USP) to the right audience, you increase the chances of getting prospective customers to visit you.
Get to the point
Your prospective customers have no time to read paragraphs of copy before your mail tells them what the offer is all about. Your promotional campaign copy should be direct to the point. Readers should immediately understand what your direct mail is about and what is in it for them. Ideally, start with who you are and what you are offering them.
Introduce your business
Some people may be hesitant to spend their money on new restaurants they still haven't tried. To coax them, introduce your business in a way that would whet their appetite.
You can say something like, "We assure the best taste and value for our customers every time!", or "We prepare food that tastes like home." Once prospective customers get a taste of what you're offering, they will likely visit your restaurant.
Get creative with the packaging
Your direct mail material should stand out from the mail stack. People have a tendency to regard mail as junk when they think it's not relevant to them, so you have to get as creative as possible to catch the recipient's attention.
Stand out from the competition by using Mail It Direct's STRONG Mailers, or ultra-glossy credit card-thick plastic postcards. Their rigidity and weight make them stand out in the mail box compared to regular direct mail . STRONG Mailers are highly customizable and can contain interactive pop-outs for promotional gift cards.
Mail It Direct can also design your mailers according to your needs, ensuring a 100% open and read rate. The best part? Our postcards create a personal vibe that will entice users to engage with your company.
Need help boosting your restaurant's direct mail campaign? Mail It Direct can help. Our STRONG Mailers stand out from the rest of the junk mail, so your direct mail can easily be noticed. Let us do all the hard work so you can focus on growing your business. Contact us today to get started.